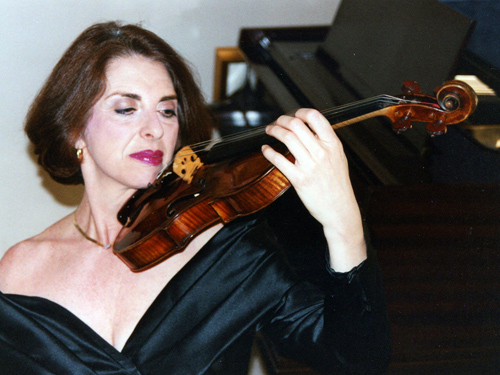 Sherry Kloss

---
Celebrating 20 years
Preserving the legacy of Jascha Heifetz:

Invitation to all generations of JH legacy progeny to perform
in the Gala Opening Concert
Those able to participate: please submit repertoire information
Room/Board available on campus at Connecticut College
June 23 – July 2, 2013
contact email: klossclassics@gmail.com
For details read JHSymposium page

---
JHSociety presents Ruggero Ricci (final concert),
Sherry Kloss, Erick Friedman and Aaron Rosand.
— A MUST HAVE —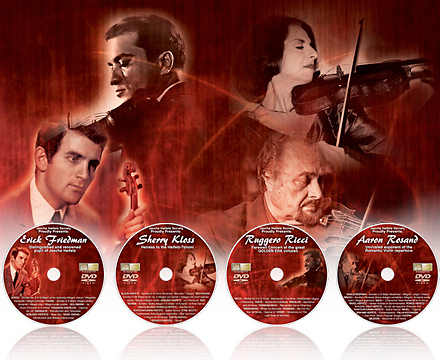 To buy this 4 DVD set
visit our Online Store (10% discount for limited time)
or order direct from Jascha Heifetz Society
P.O. Box 11656, Marina Del Rey, CA 90295
(Special New Release Price: $55.00 + Postage).